STUDIO OGIEN's first Tenor voice, HONOS OG04, hits the scene today in a stunning 3D PV release!
A mellow and calming androgynous voice. HONOS OG04's song will soothe you.
HONOS OG04's voicebank is a mono-pitch VCV style VB with a few different voice types. She boasts a soothing, androgynous voice in three different timbres: soft, normal, and strong.
The full version combines three voicebanks into one, allowing the user to plug in "↑" or "↓" into the UST from the SuffixBroker for appends. This makes all voices available to use in one UST, which helps to make editing, tuning, and mixing faster and easier.
The Character:
Personality: HONOS OG04 is a very strong person, physically and mentally. She has often been deemed the "rock" of the OGIENOIDs due to her calm, mellow, and level-headed nature. Though she may seem a little scary, she's just a big, tall softy. When the situation calls for it, though, she will not hesitate to step into a fight. HONOS OG04 is rather androgynous in appearance and voice, and her interests reflect that trait. She enjoys girly things like makeup, getting her nails done, and getting her brows shaped as well as more masculine things like contact sports. While she enjoys and appreciates looking at frilly, over-the-top girly fashions, she doesn't like the way she looks in them, personally. HONOS OG04 much prefers wearing comfortable attire that flatters her more masculine body type.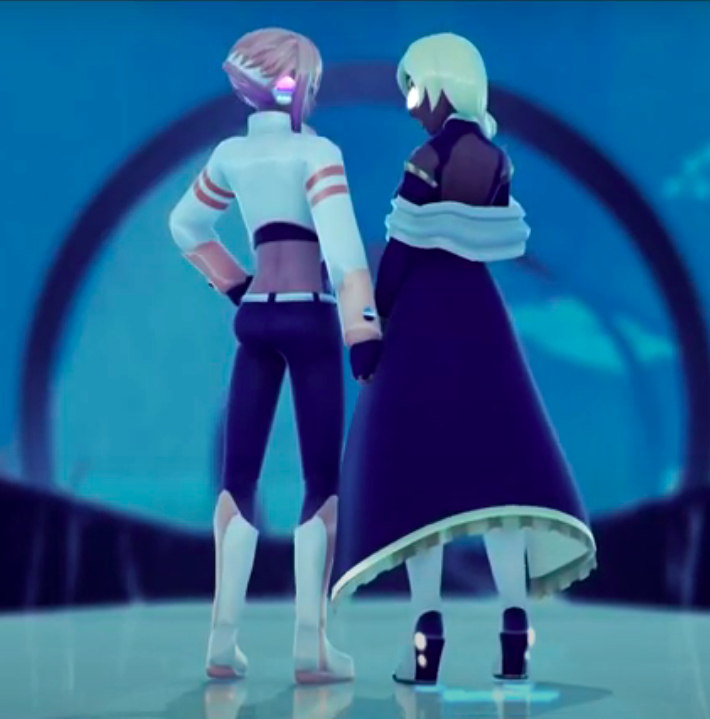 Relationships: She is closest to the other two members of her triad, VIRTUS OG02, and THEIA OG03. As the three became OGIENOIDs together, they were good friends from the very beginning. HONOS OG04, however, will admit her best friend is VIRTUS OG02. The two have a very special bond and had met before they came to STUDIO OGIEN. She finds herself very protective of the yellow OGIENOID, and the two are rather inseparable. Other than her triad, HONOS OG04 finds herself helping out AXIS OG06 a lot. Since the two are kind of group moms, they find themselves getting the other girls out of trouble rather often.
Head on over to her brand new page by clicking here! HONOS OG04 has many fun assets, including a 3D MMD compatible model and a 2D LipSync model.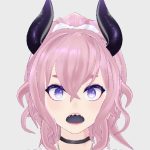 Seran, the founder of STUDIO OGIEN, established the platform in 2014 as a medium to showcase her creative works and stories. With a strong professional background in web development and a lifelong interest in technology, she holds a particular fascination for vocal synthesis. Dreaming of becoming an author, she channels her commitment into crafting captivating narratives through STUDIO OGIEN. She hopes to highlight her genuine dedication to her craft and unwavering pursuit of art through the studio, where she integrates her love for technology and vocal synthesis into her works.