About OpenUTAU
OpenUTAU is an open-source project created by StAkira, meant to improve upon the original editing environment for the UTAU software. The software provides a modern user experience, building upon the initial concepts originally introduced in UTAU. As an open-source program, it is available on GitHub. Contributors can assist in the development of this exciting new engine. Many other developers have contributed parts as well at this time, aiming to create a true community UTAU tool!
What OpenUTAU Is Striving To Be
Above all, the main focus of the OpenUTAU project is to create a modern UTAU user experience without replicating exact UTAU features. Certainly, it is planned to boast an easy-to-use plugin system, a smooth preview/rendering experience, an efficient sample connecting engine (wavetool), and an improved resampling engine interface.
OpenUTAU aims to grant a few of the UTAU community's long-held wishes as well, bringing it up to speed with more advanced programs. It will feature select compatibility with UTAU technologies, including intelligent VCV and CVVC. The program will automatically convert CV to VCV. If a VCV sample isn't available in the voicebank, it will fall default to CV.
Additionally, perhaps the most exciting feature, Internationalization, will include UI translation and file system encoding support! What does this mean? In short, you should prepare for an easier user experience. Complex languages in UTAU, such as Arpasing English, will be easier to use than ever. Forget [l ih v], just enter "live"! The software does the rest. At this time, select languages and voicebank styles are compatible with this technology.
Currently, OpenUTAU presents a rather transparent operation that aims to keep the user in the loop. In addition to a Discord server for users and developers, the engine notifies the user with update notifications. These updates install directly from within OpenUTAU. All in all, the software appears to be on its way to a more powerful, community-based tool that UTAU fans have been wishing for. We are excited to see where it goes!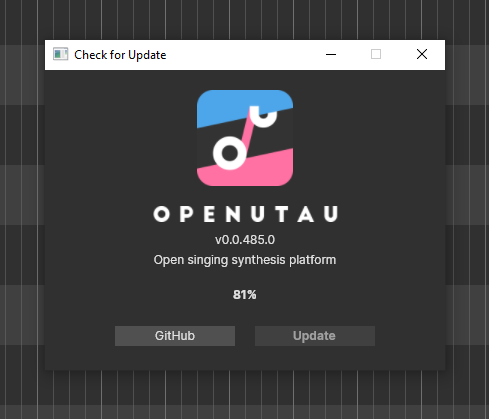 What It Is NOT
At this time, it appears the scope of OpenUTAU does not include its own resampling engines (a.k.a resampler), a full-featured digital music workstation (ex: mixing and mastering), nor does OpenUtau intend to be a Vocaloid duplicate (save a few similar features).
You Could Help Shape The Future Of OpenUTAU!
As open-source software, OpenUTAU was literally made to be a community endeavor! Developers across the globe are able to contribute and improve upon the project. Currently, users can report issues through Discord or Github directly to the creators. For those with skills in coding, contribute fixes through pull requests! The team has also set up a Trello board to see the engine's progress.
Development Resources:
Discord | GitHub | Trello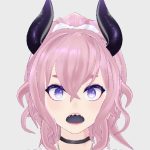 Seran, the founder of STUDIO OGIEN, established the platform in 2014 as a medium to showcase her creative works and stories. With a strong professional background in web development and a lifelong interest in technology, she holds a particular fascination for vocal synthesis. Dreaming of becoming an author, she channels her commitment into crafting captivating narratives through STUDIO OGIEN. She hopes to highlight her genuine dedication to her craft and unwavering pursuit of art through the studio, where she integrates her love for technology and vocal synthesis into her works.