Summer updates have begun, so here's our first changelog! We've done our belated "spring cleaning". Lately, we've been tidying up older voicebanks and starting work on character pages. As of today, KASAI's page is updated and ready to go! As she gains more voicebanks, we will re-format her voice downloads section. At that time, we'll sort voices by language rather than by voicebank name. Furthermore, we will leave it as is until the full IGNITE release (projected late 2022 or early 2023, we underestimated this undertaking!). We will be tackling the pages for HONOS, AXIS, APOLLO, THEIA, and ATLAS in the coming weeks.
Voicebank Cleanup Changelog:
Firstly, we have discontinued "Original", replaced with "Original V2". Note: if you have her Original voicebank downloaded, we ask that you do not redistribute it!
Additionally, we've updated Original V2, AMORE, SALIENT, and IGNITE (Alpha) for OpenUTAU compatibility.
Updated Original for OpenUTAU compatibility.
AXIS:
Updated Original and TELLURIC for OpenUTAU compatibility
To clarify, we've made TELLURIC OTO updates. Changed Prefixes to Suffixes. Must download if you are planning to use her in OpenUTAU. Otherwise, her Falsetto Voice Color will not function properly. If you do not use OpenUTAU, you do not need to worry about this!
In addition to this, we've updated "Original" to 1.5.0. Furthermore, we swapped around some defaults for better voice control. AXIS TELLURIC's B3 is now the base voice. The old "Original" has become "Raspy". "Lively" has become the new "Original". This will serve as a placeholder until Original V2 is released.
Updated Original for OpenUTAU compatibility.
Updated Original for OpenUTAU compatibility.
Updated Original and CELESTIAL for OpenUTAU compatibility.
Moreover, CELESTIAL OTO tweaks (more on-time now) have been input.
Similarly, we've updated Artemis, Gaia, and Lyra for OpenUTAU compatibility.
All OGIENOIDs:
In other words, OpenUTAU/UTAU voicebank compatibility is fully implemented. One download to rule them all!
Changed character portraits.
Added terms of use to folders.
Cleaned up some folders.
Lastly, we've added unzipped folders on MEGA for those with slow internet. Users can now download folders one at a time! 🙂
To sum up, that's all for now!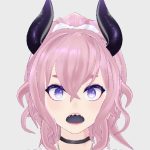 Seran, the founder of STUDIO OGIEN, established the platform in 2014 as a medium to showcase her creative works and stories. With a strong professional background in web development and a lifelong interest in technology, she holds a particular fascination for vocal synthesis. Dreaming of becoming an author, she channels her commitment into crafting captivating narratives through STUDIO OGIEN. She hopes to highlight her genuine dedication to her craft and unwavering pursuit of art through the studio, where she integrates her love for technology and vocal synthesis into her works.