We are incredibly excited to announce that the KASAI OG01 SALIENT UTAU release will be public in early May 2021!
A unique Voicebank for the UTAU Vocal Synthesizer Engine, we hope using her will be a fun experience for all!
---
Voicebank Properties for KASAI OG01 SALIENT:
The UTAU release of KASAI OG01 SALIENT is an all-in-one Japanese VCV Voicebank that possesses both Multi-pitch and Multi-expression voices. This Voicebank has three timbres that are 4 pitches each (A3~C5), making SALIENT a total of 12 VCVs. The three timbres can be used all in one track by utilizing the SuffixBroker. SALIENT's three expressions are:
"Original": Normal voice with a cutesy, over-pronounced property.
"Tender": Gentle whisper voice.
"Wild": A sharp power bank.
SALIENT also has some fun add-ons, including several breaths (intake and outtake), western L notes (all timbres, all pitches), a Growl CV bank (Mono-pitch), Vocal Fry (sounds best used with Original/Tender, 4 pitch), and Glottal Stops (all timbres, all pitches).
Using SALIENT
Using SALIENT is easy, and it is similar to our other OGIENOID Multi-expression and Multi-pitch Voicebanks. No additional effort is required to use the Multi-pitch function, as it is already configured by our team for plug-and-play use. Using different expressions is the same as our previous releases; Original is the default voice, and you can use the up and down arrows ("↑" and "↓") with UTAU's built-in SuffixBroker to use Wild and Tender, respectively.
SALIENT's extras, however, require a little more effort. We are including new suffixes to separate these extras, but SALIENT's oto follows many other popular UTAU's examples.
Tutorials
We are striving to create new video tutorials in the coming weeks on how to use the OGIENOIDs, especially their upcoming Multi-pitch, Multi-expression voices. Many people benefit from learning through visuals and audio rather than text, and we want to meet those needs!
---
New Outfit & Logo!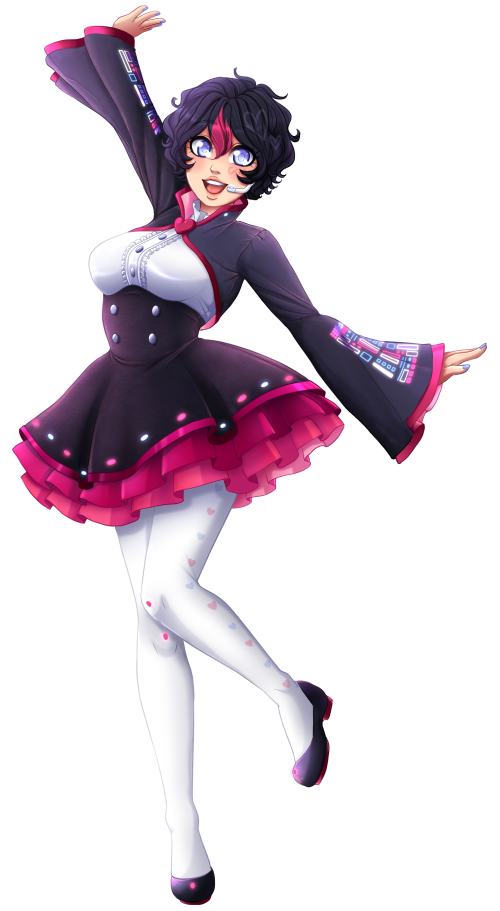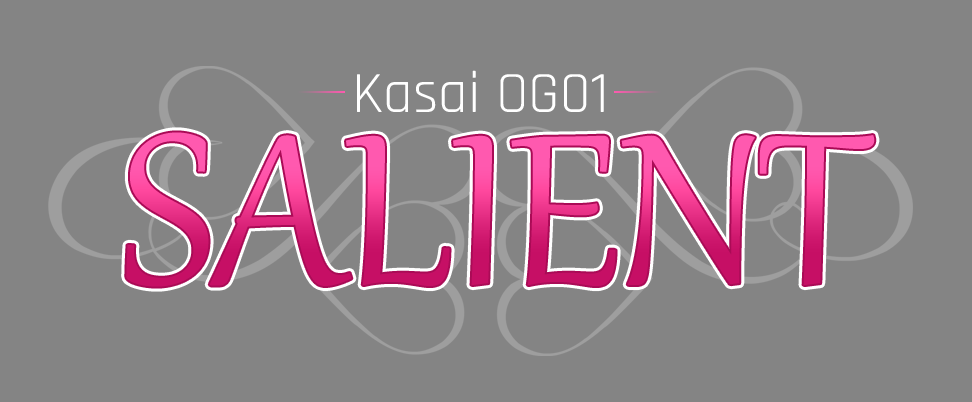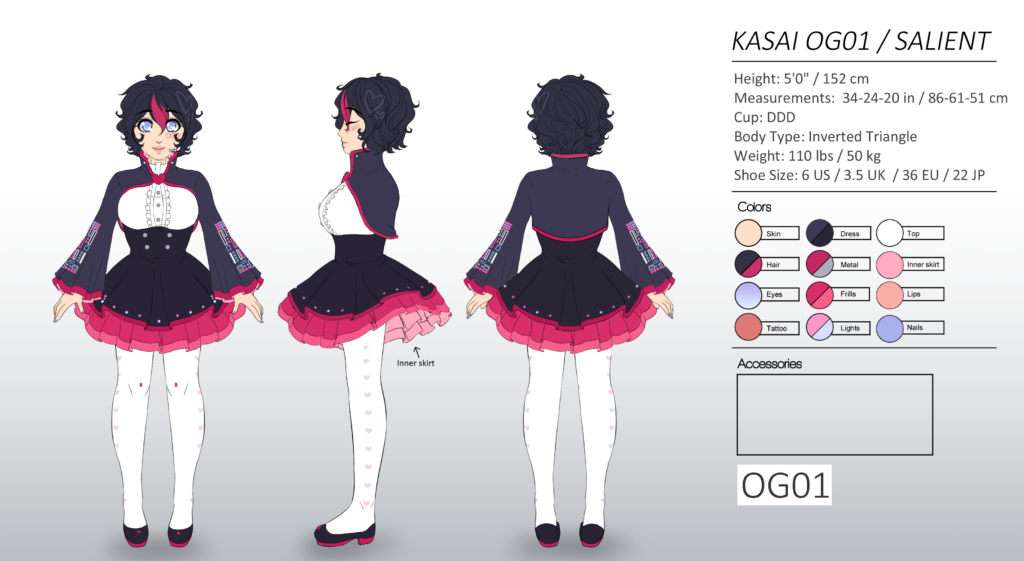 KASAI OG01's new outfit for SALIENT brings a fresh new take on her Original design. We wanted to create a general "upgraded" feel, but still, retain the charm of her CV clothing. KASAI OG01's new attire includes fabrics such as pleather, bridal satin, and cotton for a variety of textures in her new look. You may also notice more emphasis on her design's secondary periwinkle hue, now incorporated throughout. We feel her new outfit allows her bright personality to shine through more effectively than before!
Thank you all so much for your patience! We look forward to bringing SALIENT to you!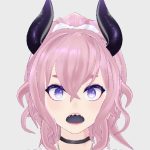 Seran, the founder of STUDIO OGIEN, established the platform in 2014 as a medium to showcase her creative works and stories. With a strong professional background in web development and a lifelong interest in technology, she holds a particular fascination for vocal synthesis. Dreaming of becoming an author, she channels her commitment into crafting captivating narratives through STUDIO OGIEN. She hopes to highlight her genuine dedication to her craft and unwavering pursuit of art through the studio, where she integrates her love for technology and vocal synthesis into her works.