Today, we are excited to present the first English VCCV UTAU Voicebank for the OGIENOID lineup! Introducing KASAI IGNITEα, KASAI OG01's first official English voice.
What is KASAI IGNITEα?
Released as an Alpha voicebank, KASAI IGNITEα serves as testing grounds for our future releases. Providing IGNITEα as an Alpha release allows us to test out the girls in a new tongue, as well as provide a fun new voicebank for our audience to use!
IGNITEα is not quite a finished product, and it is to serve as a placeholder at this time for the full release down the road. The finalized IGNITE voicebank will feature multiple pitches recorded on entirely new equipment. For now, we're tired of waiting, and we want to show our audience that we still have plans to grow for the future! We are releasing IGNITEα as proof that we are still here, working hard, for tomorrow.
What is VCCV?
VCCV is best known as the Western UTAU community's English standard. Originally developed by long-time community member Cz, VCCV English includes custom aliases, phonetics, OTO, and custom UST'ing methods.
Where to download KASAI IGNITEα
You can download the new voicebank on KASAI OG01's homepage.
How to use VCCV English
We truly can't describe how to use a base VCCV bank better than the creator of the method. A variety of in-depth tutorials created by VCCV's author, Cz, are available on their YouTube channel.
To use KASAI IGNITEα, we recommend you follow the video below: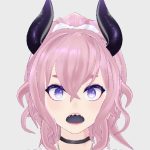 Seran, the founder of STUDIO OGIEN, established the platform in 2014 as a medium to showcase her creative works and stories. With a strong professional background in web development and a lifelong interest in technology, she holds a particular fascination for vocal synthesis. Dreaming of becoming an author, she channels her commitment into crafting captivating narratives through STUDIO OGIEN. She hopes to highlight her genuine dedication to her craft and unwavering pursuit of art through the studio, where she integrates her love for technology and vocal synthesis into her works.