OGIENOID Animal Crossing Outfits and Accessories!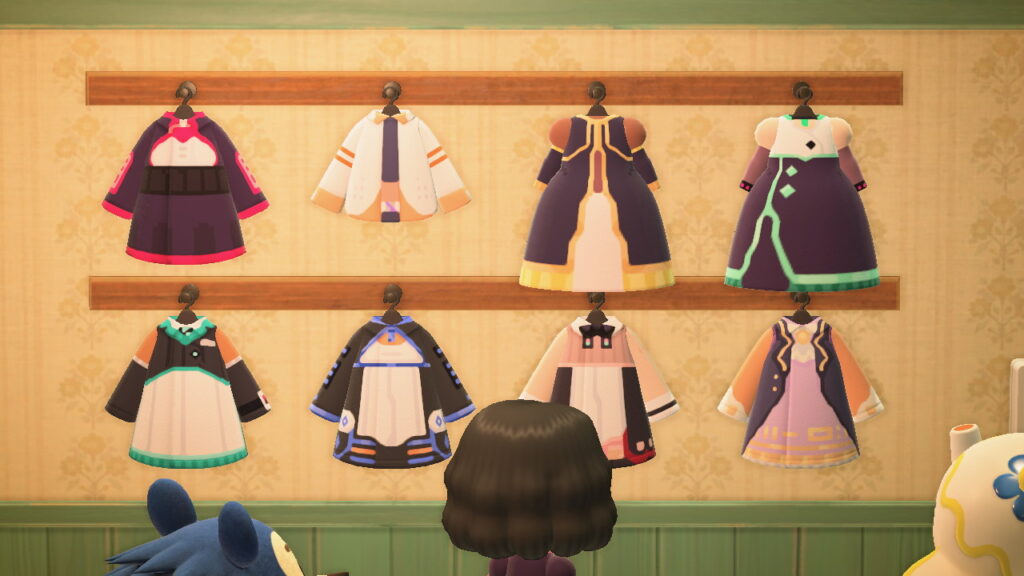 While our Minecraft skins are a one-and-done upload, you'll need some extra supplies to complete the look for each OGIENOID in Animal Crossing. You are, of course, absolutely welcome to interpret their designs as you see fit in-game! These are just our ~official suggestions~ for what you'll need: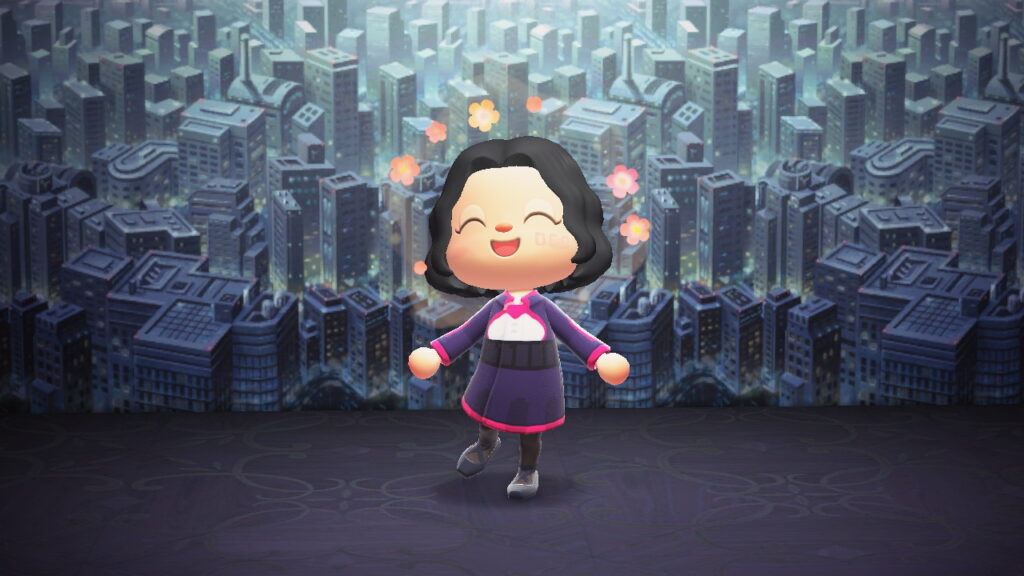 KASAI's outfit doesn't require much to make it work! We prefer using Skin #2 with this design, as well as a short, wavy bob, matched with a set of light blue eyes.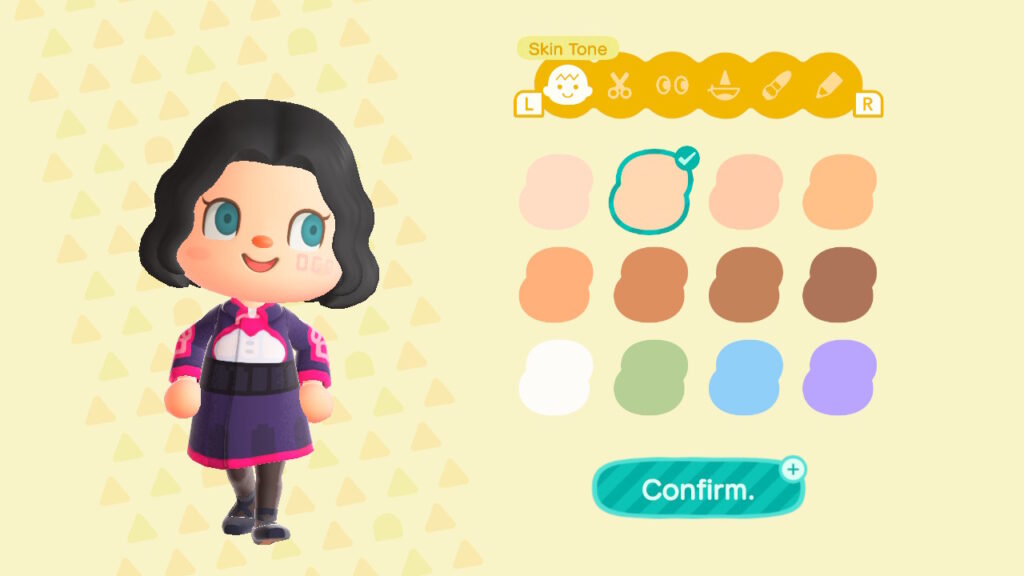 To complete the look, we suggest a pair of opaque, black tights as well as black ballerina shoes.
We also have a recommendation based on a new hairstyle! With the new update, we will be sporting the do below for KASAI: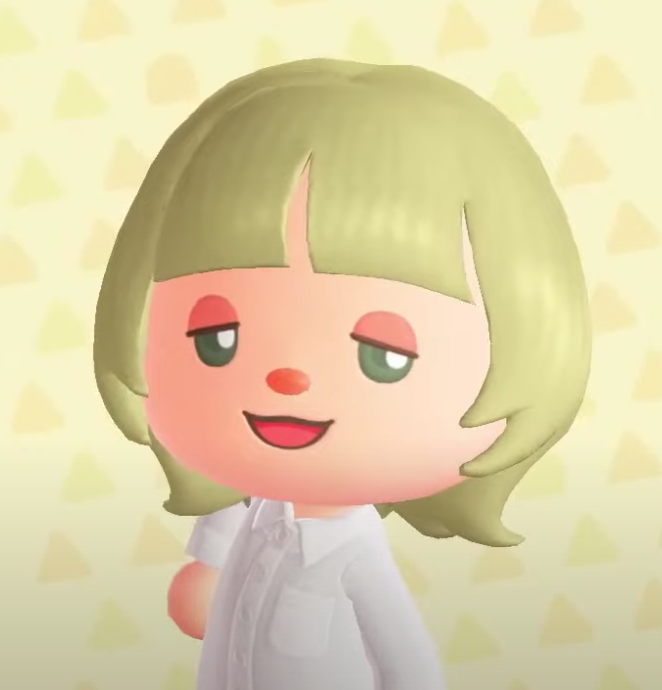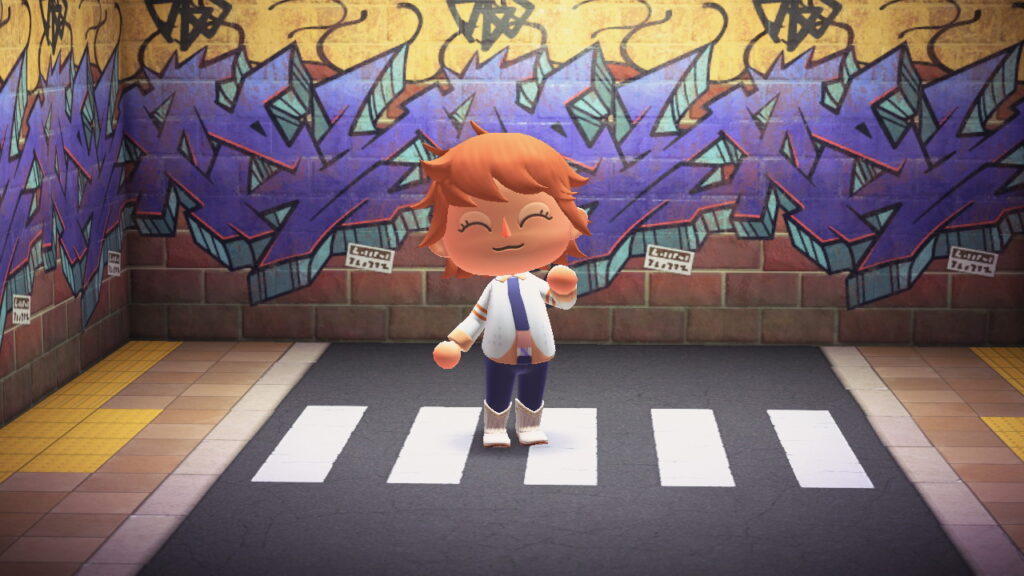 HONOS's outfit is also rather simple. We prefer using skin #4 paired with a messy, short do. We love the small-pupil eyes in purple as well!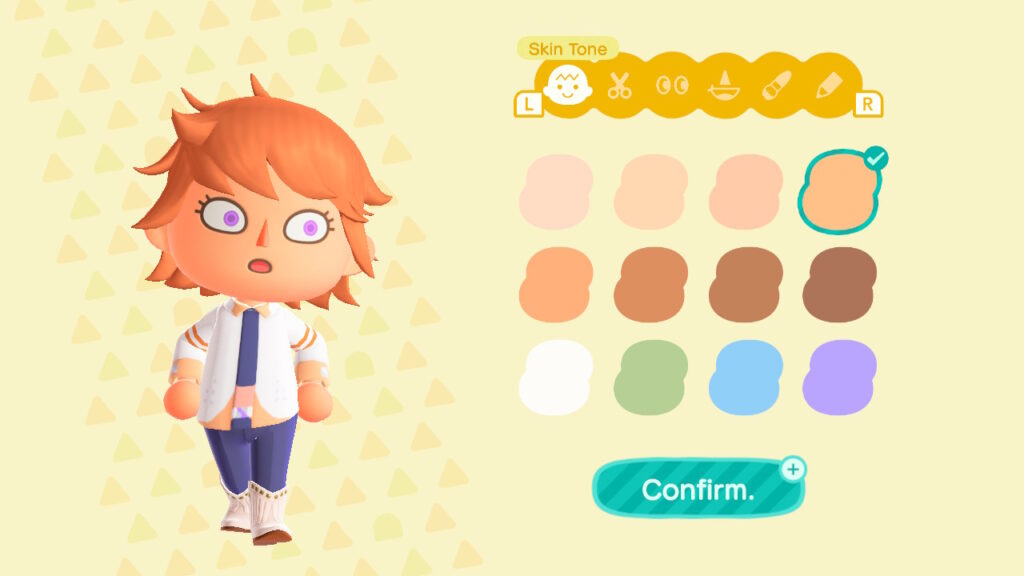 To complete the set, a pair of navy blue slacks and white cowboy boots bring it all together!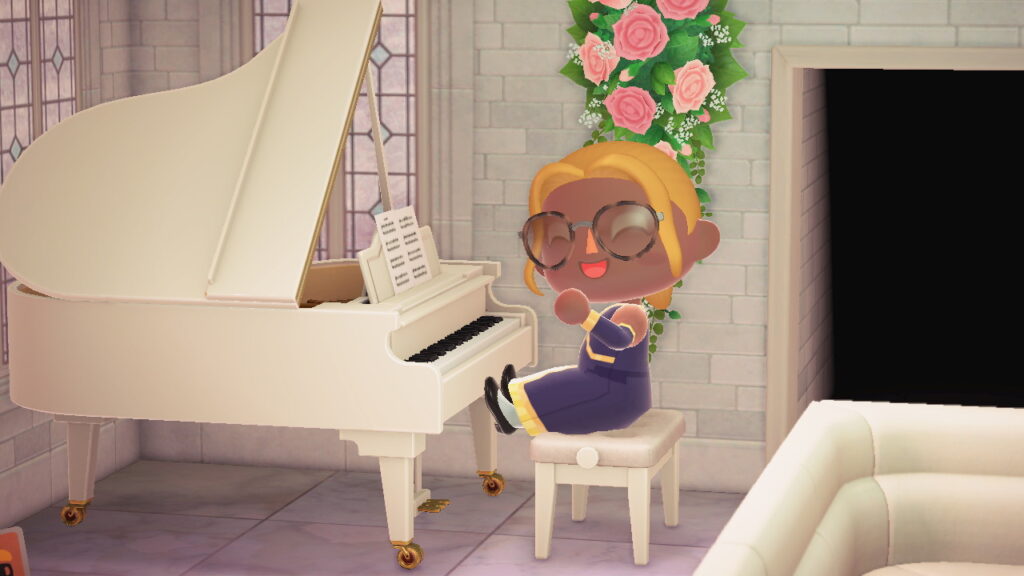 VIRTUS's outfit has some hidden gems and a lot left up to interpretation. We feel that skin #6 represents her the best out of AC's options, and we've matched the skin tone on her dress to it. The sharp, diamond-shaped eyes in orange represent her elegance quite well. For her hair, we go back and forth between styles but like to see loose hairs in her face. Both the lighter blonde and golden blonde work well for her.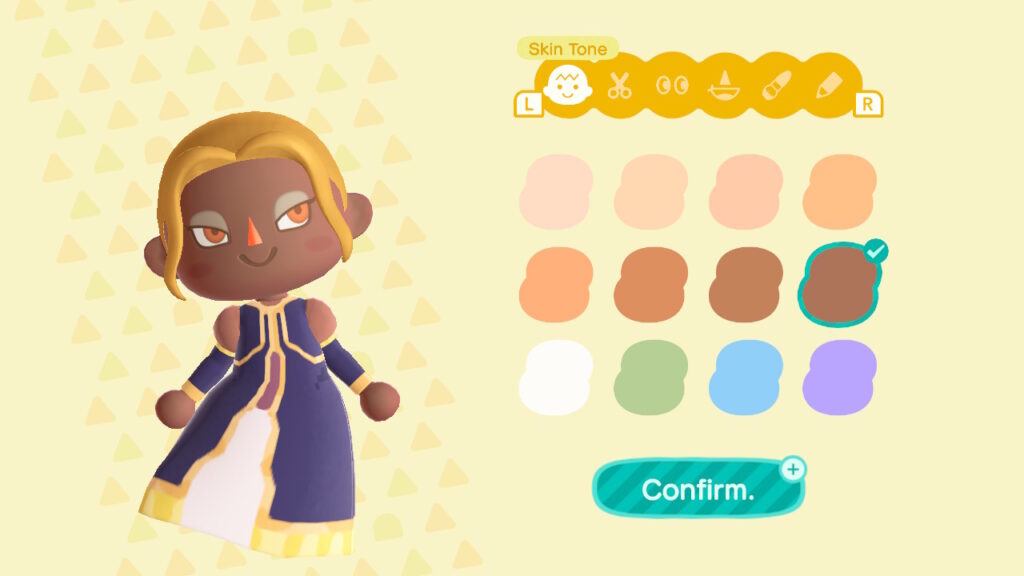 For a while, we believed this outfit to be one-and-done, but quickly discovered that shoes and tights are necessary when sitting down! We recommend the white everyday tights as well as the black vinyl round-toed pumps. Her glasses are up for interpretation, as there are just too many different choices to pick from.
Our new favorite hairstyle for VIRTUS will also be included in the coming update!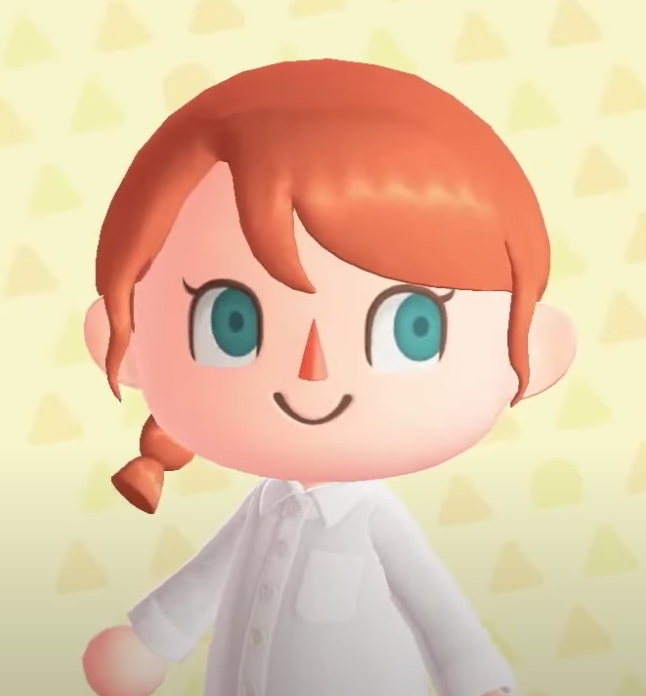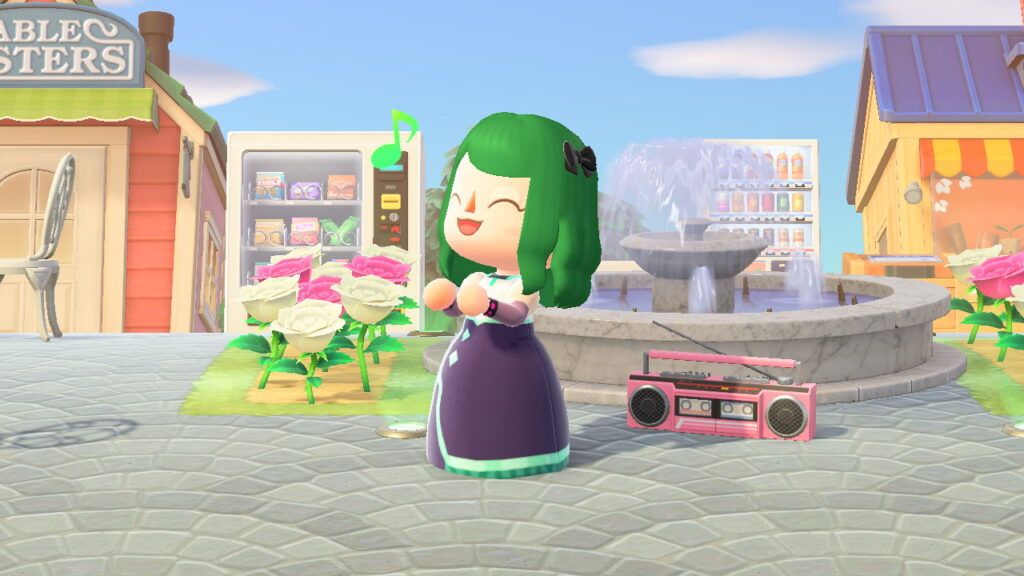 Here comes AXIS! For settings, we like skin #1, a green wavy bob, and, like VIRTUS, a pair of sharp, diamond eyes. As an alternative to her hair, we recommend the lolita wig with a black gothic headdress. We do wish the new update would give us a more proper hair color for AXIS, but, alas, it doesn't seem it's coming this time!
To complete the look, we suggest the black everyday tights, black vinyl round-toed pumps, and the black ribbon!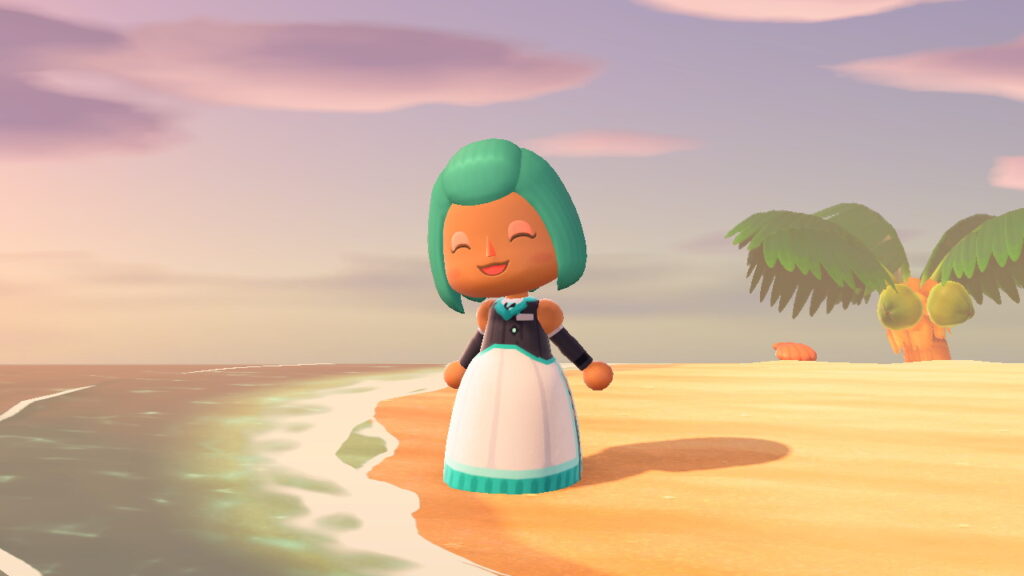 Skin #6 fits our aqua girl the best, we feel. Paired with a set of pink, sad eyes and a face-framing hairstyle, she's ready for a day at the beach! Unfortunately, we couldn't find a proper hair accessory. Hopefully, we'll see something in a future update!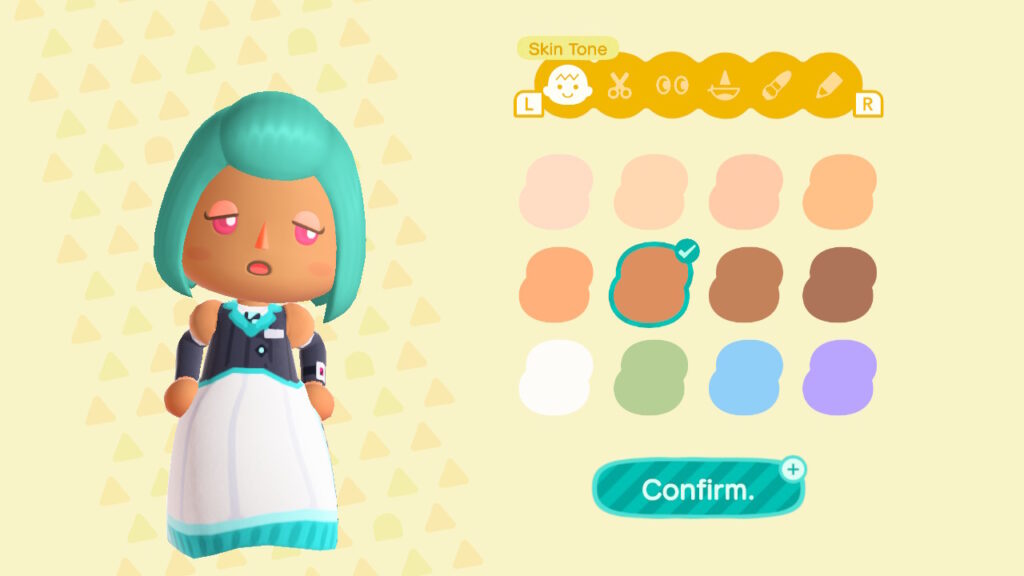 For the finishing touches, the black everyday tights and black vinyl round-toed pumps will complete the look!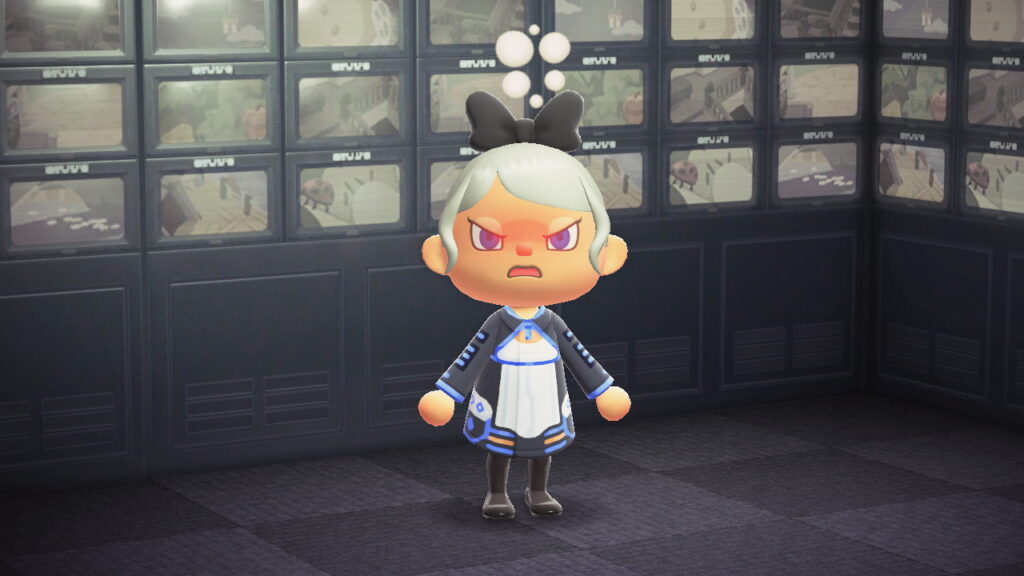 Well, she sure looks happy here, doesn't she? Skin #5 is our pick for APOLLO. A pair of true blue eyes coupled with the bun or ponytail hairstyle in silver is a perfect fit for our futuristic girl!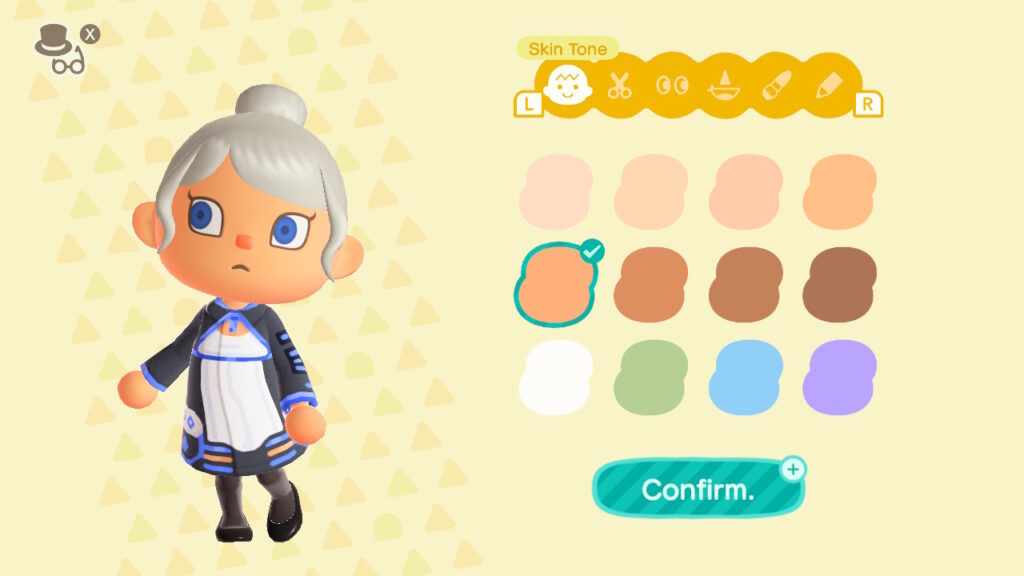 Black everyday tights, black vinyl round-toed pumps, and a good ol' giant ribbon really bring APOLLO OG0X to life here!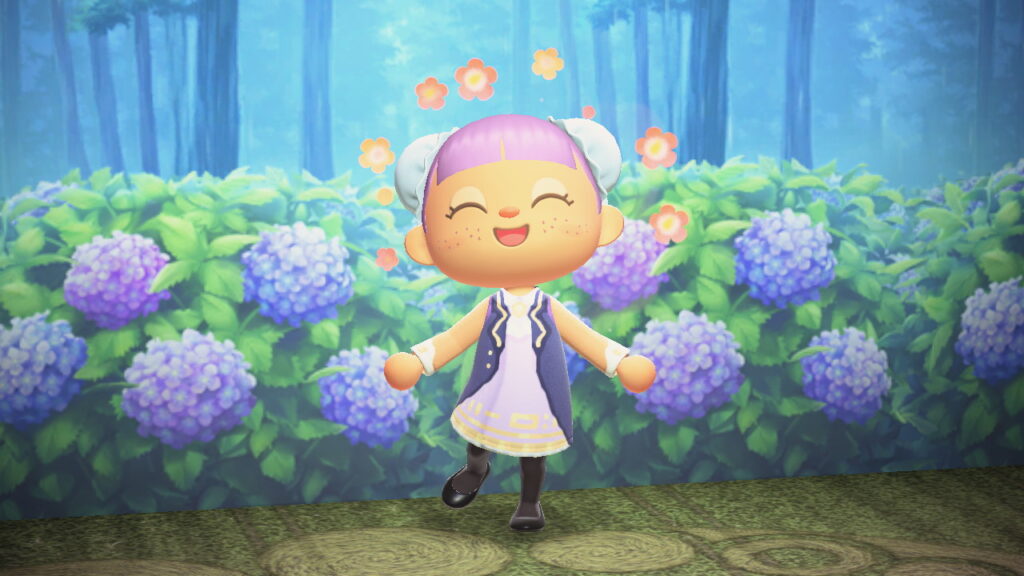 Our butterfly lover also sports skin #5, matched with a light purple bob and golden eyes. Can't forget those freckles!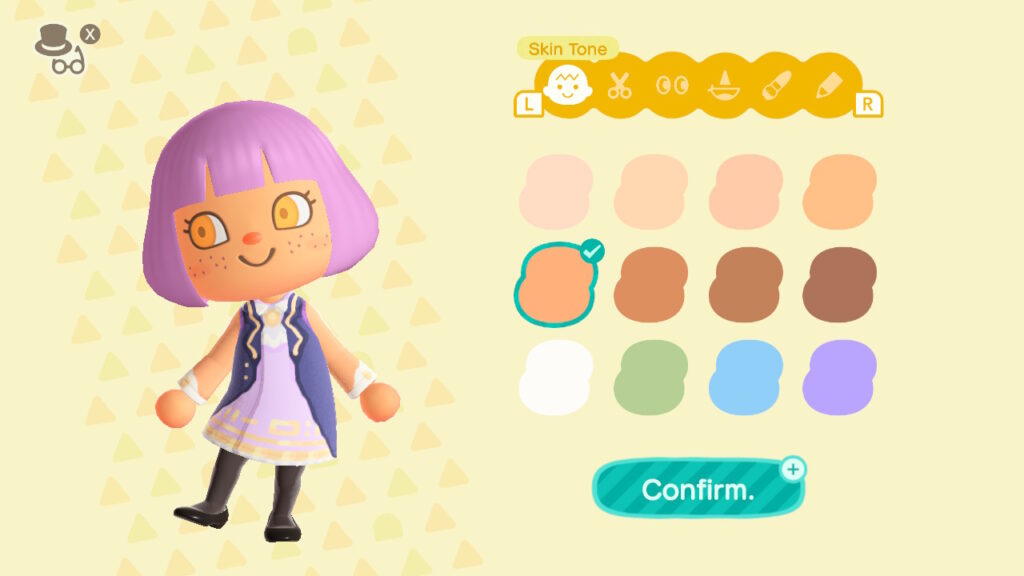 Our favorite accessories for THEIA include black everyday tights, black vinyl round-toed pumps, and a bun wig. We think either white or purple could work for the wig, so use your best judgment!
We also think the hairstyle below, coming in the new update, would suit THEIA well too!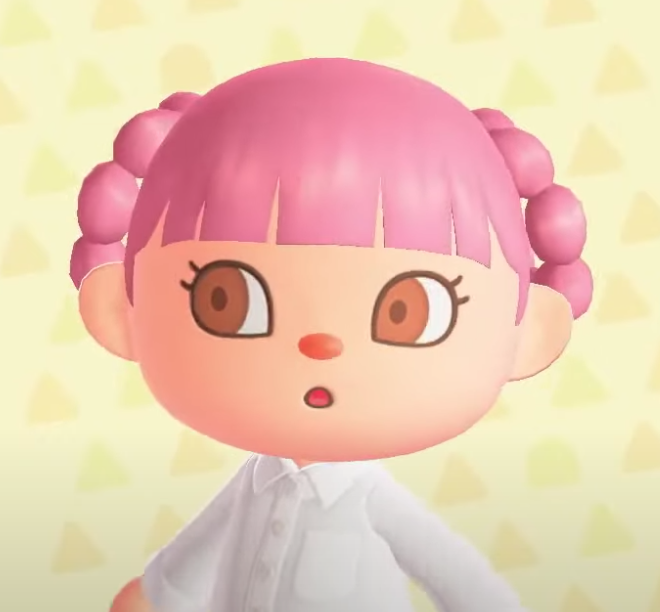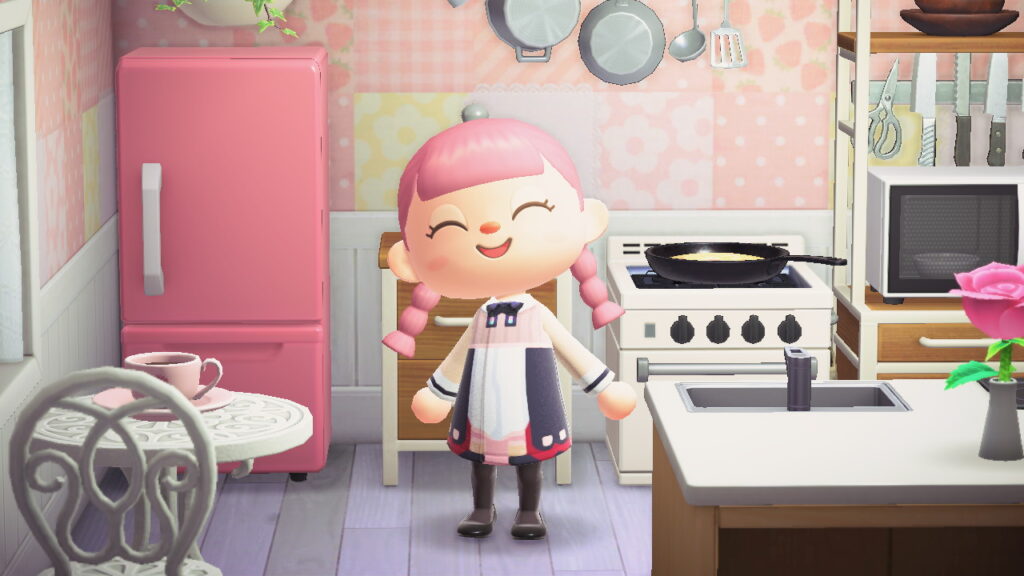 Last but not least, our sweet, sweet ATLAS! ATLAS sports skin #1, a pair of green eyes and pigtails in a light shade of pink.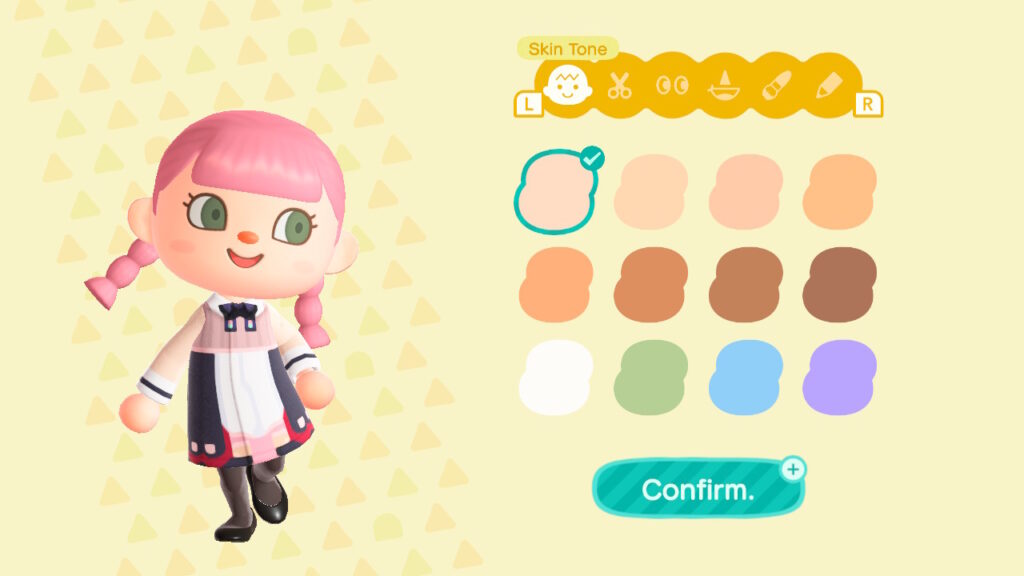 Like many of the other girls, this outfit is completed with black everyday tights and black vinyl round-toed pumps!
We hope you will have a great time on your Animal Crossing island dressed up as the OGIENOIDs!
Have a suggestion for any more games you'd like to see OGIENOID assets for? Comment down below, and we'll see if we can make it happen!