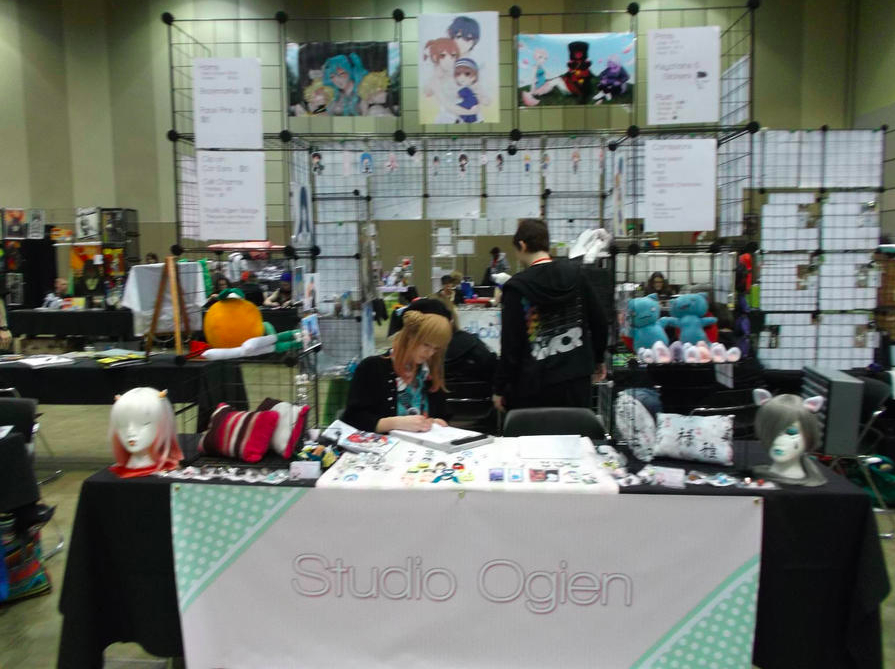 Shuto Con 2014 was our first experience hosting an Artist Alley table, and we are pleasantly surprised and so very humbled by the outcome! This year, our setup was rather small, but we had a decent assortment of products. Our most popular items, by far, were our hand-made clip-on horns and Vocaloid-inspired character item plushies. The table's Vocaloid, Steven Universe, and CLANNAD prints also got some love, and we even sold out of the CLANNAD print!
Ceren, our Founder and the one in charge of the table, also entered the art contest for the convention's badges this year. Though she did not win, her art was actually used for the Artist Alley vendor badges!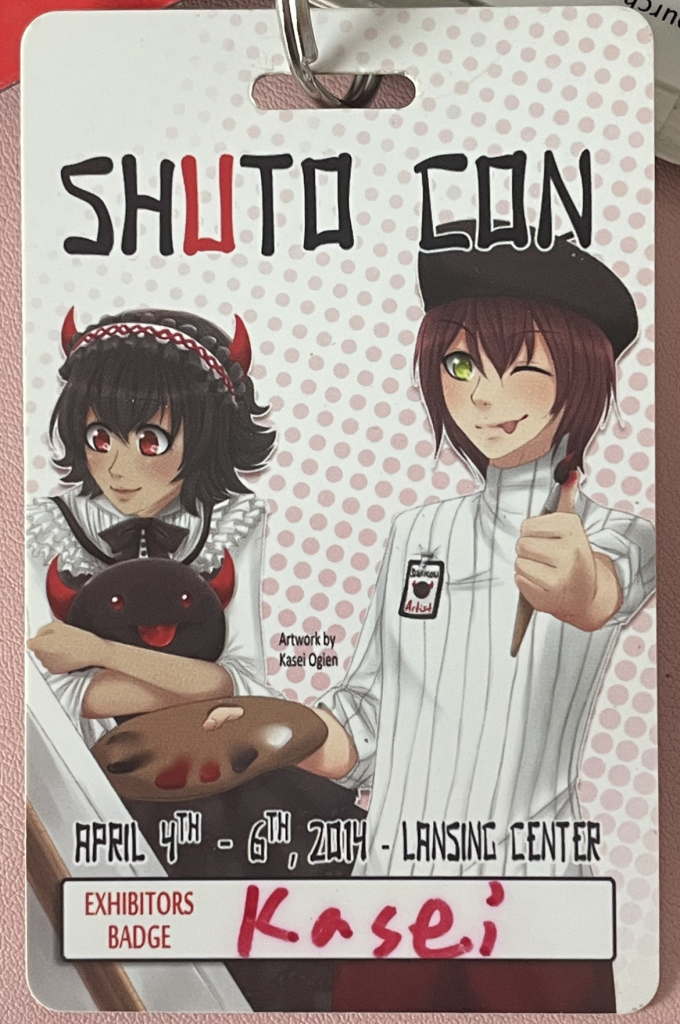 We are so very honored by the Shuto Con staff for considering other entrants and using their works. We know Ceren's badge will be treasured for many years to come.
We'll be working on improving our set-up and overall stock for next time, whenever that may be. Shuto Con 2014 was a wonderful and enjoyable opportunity for us to test the waters and gain some experience!
Thank you to all those who stopped by and supported our efforts!