Kasai SALIENT will be releasing on May 15th, 2021 to celebrate Asian American and Pacific Islander Heritage Month.
To celebrate her release, we will be holding a small contest!
An art contest will be held by STUDIO OGIEN from today until May 31st, 2021. Art must feature Kasai in her SALIENT outfit (reference sheet on Kasai's page). Members of STUDIO OGIEN not competing will act as the judges. Entries will be judged by originality and ties to the theme.
THEME:
Rebirth, renewal, freedom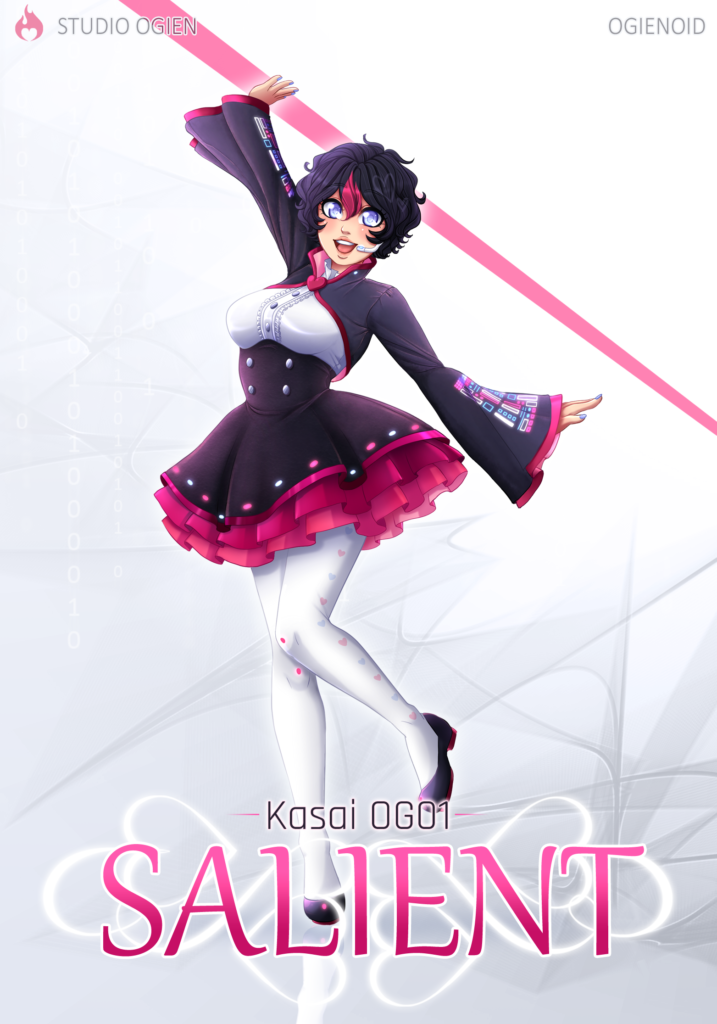 PRIZES & RULES:
Three winners will be chosen, and all three will receive a free physical copy of Kasai SALIENT's new boxart! So long as your country can receive mail from the United States and you are 18 or older (or have parental permission), you can participate!
We ask you to keep your entries appropriate for all ages (NO R-18). Winners announced June 5th. Prizes will be shipped in early July.