Meet STUDIO OGIEN –
Today, we meet STUDIO OGIEN. What is it? Studio Ogien (stylized as STUDIO OGIEN), was created in 2015 by Ceren (LadyOgien). The studio, at that time, was developed as a way for her to combine all of her stories and characters under one brand. However, as her friends began to offer their support for her UTAU characters, the studio began to grow into a multimedia project. Our team had this passion and drive to create a group that represents women of all walks of life. Together, the group has created the OGIENOIDs, a cast of digital idols created using the free shareware, UTAU. Studio Ogien has been actively creating vocal synthesis divas since its founding, with plans to expand into storytelling in the near future.
Where does the name STUDIO OGIEN come from?
Studio – a place where artists, painters, sculptors, photographers, and other expressive professionals create their works.
Ogien /ɔɡjɛɲ/ – directly translates as fire from the Polish language.

We like to interpret this as "We are a studio filled with a fiery passion."
Current Vocal Synthesis Roster:
KASAI OG01, VIRTUS OG02 [unreleased], THEIA OG03, HONOS OG04, DIONE OG05 [unreleased], AXIS OG06, ATLAS OG07, APOLLO OG0X
There are a ton of people who are working on this project and we wanted to give them all a proper introduction!
Ceren
Founder, Director
Nice to meet you! My name is Ceren, and I am the Founder and Director of STUDIO OGIEN. I do a little bit of everything around the studio, assisting wherever I can. In other words, if STUDIO OGIEN published it, I probably helped with it, haha.
I am a bit of a lurker. For a long time, I really didn't want much attention on myself. Similarly, I didn't want the studio to be noticed. It took a long time for me to be comfortable putting things out into the world. However, my friends at the studio have been my main driving force to continue the OGIENOID project, and their passion for the girls truly makes me want to work harder every day. Above all, I am grateful for all that they do, and I love my team so very much!
Let's continue to create a brighter future every day through our efforts!
Astrallace / Jackie
Mixer

Halò I'm AstralLace/Jackie
I've been here pretty much since the beginning of our little studio. I'm in charge of the mixing and audio engineering, and I've been responsible for most (not all of them though) of the covers on the channel.
Let's keep creating a better, musical world!
MusicRevU / Hoshi
3D Content Director, Rigger, General Management
Currently, I am the one behind most of the models you see dancing!! I have experience in rigging, physics, and effects primarily using MikuMikuDance. When I can, I give general direction to the team and offer other services. I always ensure to help provide the best virtual experience with the Studio Ogien group and usually the little voice in the background.
Let's all shine brightly to light the way for a brighter future!
Twitter | DeviantArt | YouTube | Tumblr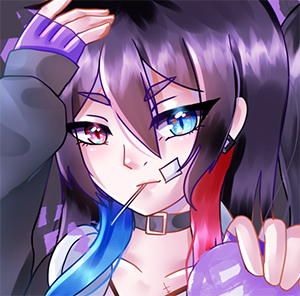 Stormilove / Stormi
Artist, Mixer, Tuner, UST Maker
I help around with producing covers and doing art for videos! I try to do as much as I can behind the scenes and support the other members in STUDIO OGIEN. I'm also OG03 THEIA's #1 fan!!
I'm very passionate about STUDIO OGIEN, be sure to stick around to see what we're working on!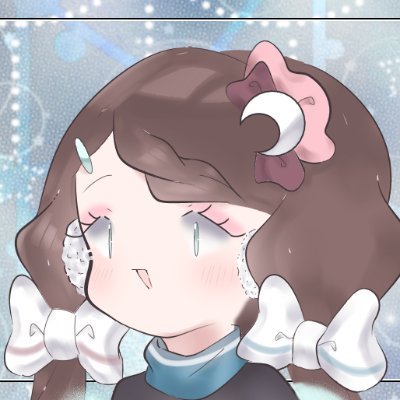 Inuwanforall / Inu
Video Editor, Artist
Inu is a very important member of our crew, assisting us in many different departments, including (but not limited to) art and video editing! It is thanks to her that our studio got its kick-start earlier this year. Above all, her enthusiasm and devotion have inspired us all to pour our hearts into the studio. There are times she is not available due to her personal life, but we always eagerly await her return. We love having her around and she is nothing but a joy to work alongside.
Make sure you check out her work and her UTAU Mounono Tsugumi!
Prismkidd / Link
Jack of All Trades
Link is another long-time member of STUDIO OGIEN! They are also an incredible, multi-talented individual who has given aid to us all at one point or another. They specialize in illustration, particularly known for their unique art style, but Link has also been known to put out the group's fires when in a pinch! For instance, Link was an integral part of a secret project's success in 2019. Thanks to them, we will be able to bring you something exciting and incredibly special in the next year or two!
We are truly grateful to have Link on our team and appreciate all that they do!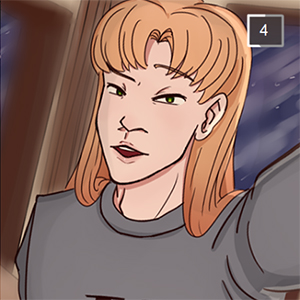 Themellwis / Mell
Co-Writer
Mell has been a member of the studio before it was even founded! In other words, she has been assisting Ceren with character development and storytelling since the OGIENOIDs were just ATLAS OG07 and AXIS OG06. As a member of STUDIO OGIEN today, Mell still helps us with story development. In addition, she offers general support and oversight of production as well.
You may recognize her work, as she makes hilarious, meme-inspired animatics that we have featured before on our YouTube channel!
Kiko
Content Curator, PR Manager
Current writer and PR manager for STUDIO OGIEN. If you get a response from anyone at STUDIO OGIEN, it's probably me! Hello! I work to ensure that all of our postings, content and story elements are up to date.

It's a pleasure to meet you!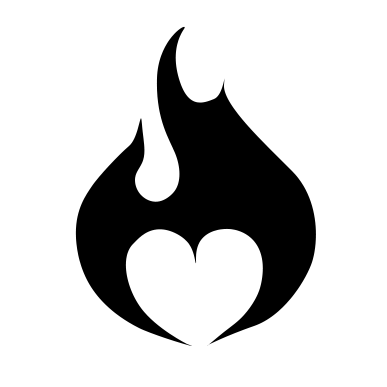 Ash
Design Specialist
Hi there! I'm Ash, a designer, and OGIENOID fangirl. Behind the scenes, I specialize in updating logos and branding to ensure that everything within the world of STUDIO OGIEN is nice and cohesive. In addition, I currently have some animated magic in the works!

You can be sure to look forward to what is to come!
In conclusion, we thank you for taking the time to meet our team here at STUDIO OGIEN! We are thrilled to show you what else we have in the works. In the meantime, check back often to learn more about the OGIENOIDs that Studio Ogien has been creating. See you soon!